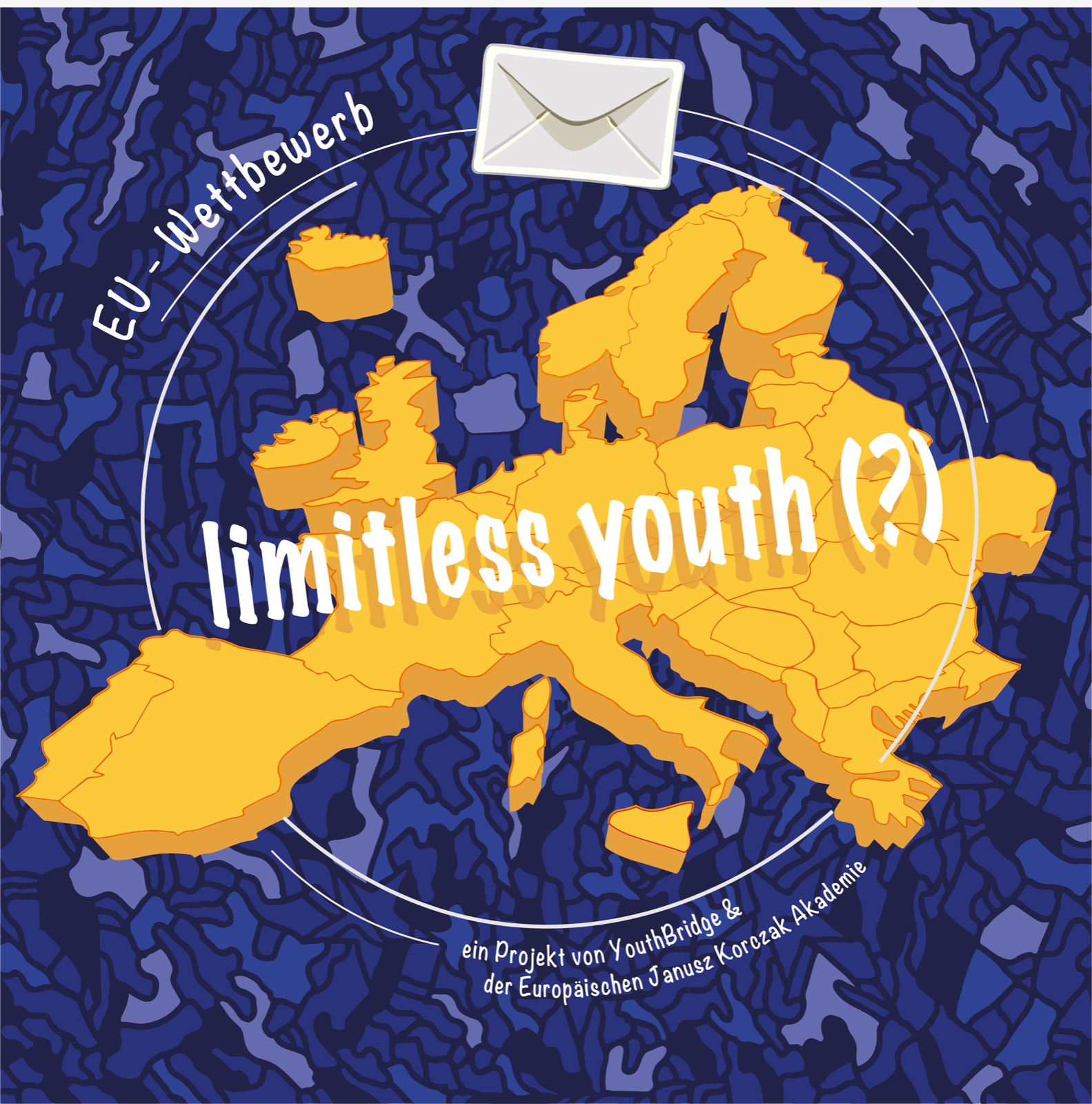 To the poets among you,
to celebrate the European year of youth 2022, we would like to organize a letter exchange including a writing competition for young Europeans (15-25 years).  The theme of the contest is "limitless youth (?)" and can be interpreted freely. This includes the choice about which limits you want to write about (physical, mental, political etc.) or if you rather agree with the "limitless" in the title. Your essays should be submitted until the 01.06.2022 to youthbridge@ejka.org. Afterwards the letters will be read by the YouthBridge team and all authors will be assigned a partner from another European country – this way great international friendships can develop! In addition, a team of judges, some of whom are members of the European Parliament, will select the winners – those who have written the most interesting and creative essays! There will be 12 slots for winners from Bavaria and 12 slots for winners from all over Europe. The winners will then get the chance to travel together to Brussels to present their essays to an audience and meet not only one person from Europe, but all their talented colleagues!
Good luck and we look forward to reading your wonderful essays!